In collaboration with the Indonesian Drone Pilot Association certified by the Ministry of Transportation, lecturers of IKL FKP Unud conducted drone pilot flight certification to support IKU 3.
Posted by: Admin
Senin, 16 Oktober 2023
Has been read 0 time(s)
In DUDI (World of Business and Industry), certificates of expertise are needed to support work and as valid evidence of the use of these aspects of expertise. In order to increase the number of lecturers who have certificates recognized in DUDI as stated in the Main Performance Indicator (IKU) document, the Marine Science Study Program (IKL), Faculty of Marine Affairs and Fisheries (FKP) Udayana University carried out Drone Pilot certification activities for 4 days, namely online classes (2-4 October 2023) and practical exams (15 October 2023) in the lobby yard, FKP dean's building, Udayana University. This certification activity is one of the activities proposed in the Independent Campus Competition Program (PKKM) proposal which was won by the FKP Unud IKL Study Program.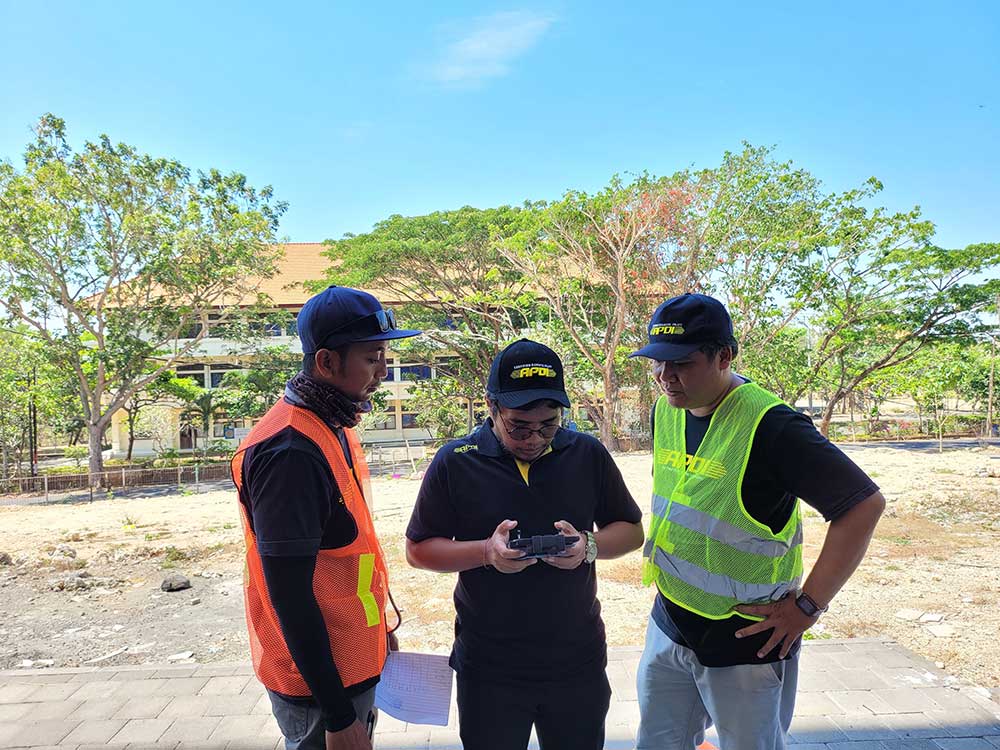 The IKL FKP Unud lecturers who took part in this drone pilot certification were 5 people, namely Putu Satya Pratama Atmaja, S.Kel, M.Si, Gede Surya Indrawan, S.Si, M.Si, Dr. Dwi Budi Wiayanto, S.Kel, MP, Abd'rahman As'syakur, SP, M.SI, Ph.D and I Putu Yogi Darmendra, S.Si, M.Sc certified at the Basic drone pilot level. Certification training is carried out with a combination of theories such as flight regulations, pre flight procedures, drone operations, and flight simulators. Meanwhile, for practice, it is directly carried out independently using each drone with an assessment in the form of completing several missions given by the instructor.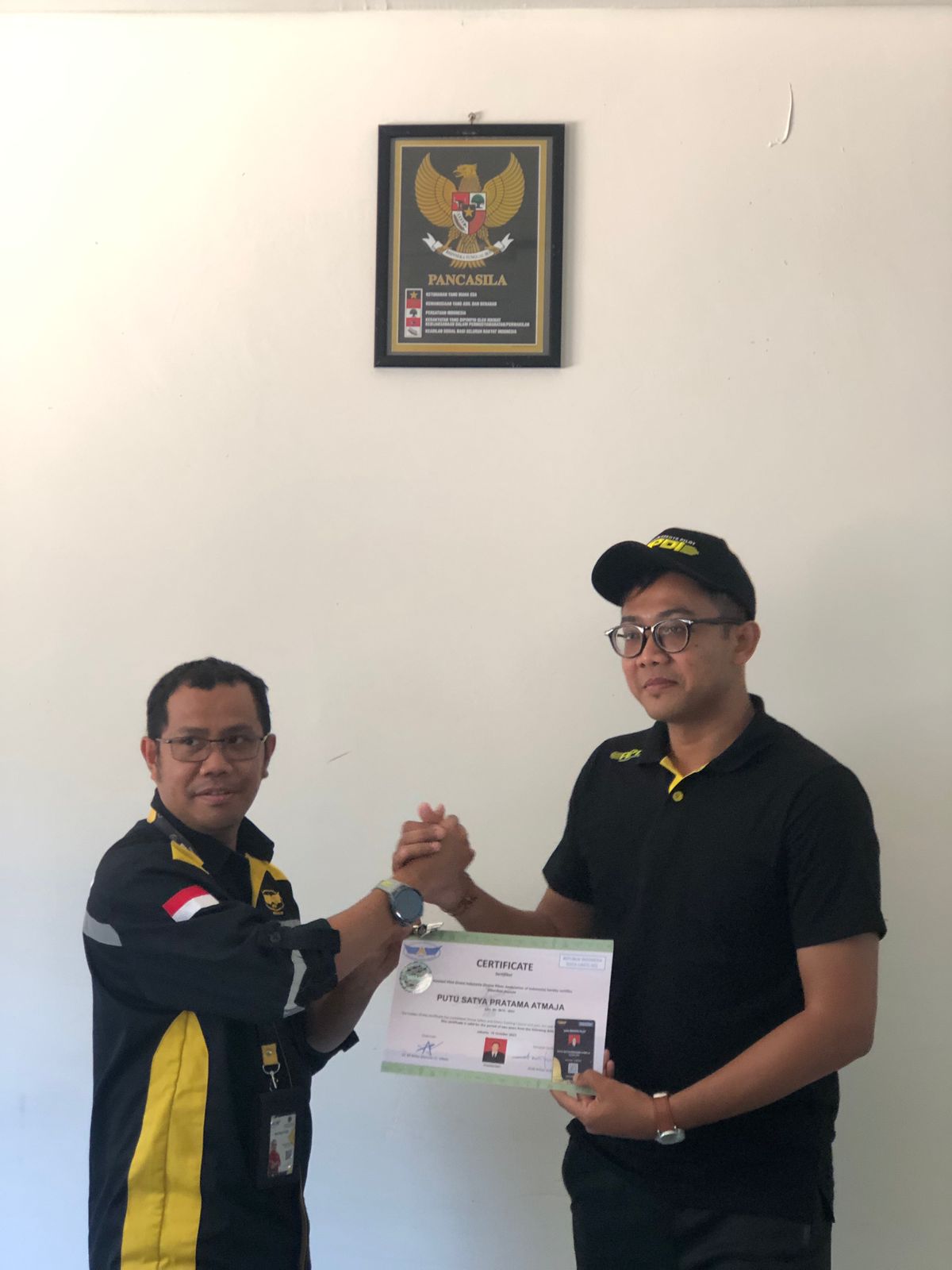 The use of drones as unmanned flight media is a method that is widely used in research in the marine and fisheries sector, especially for analyzing the extent of bidoversitas of mangrove, seagrass and coral reef ecosystems, photographing terrestrial contours, designing conservation areas, and many others, especially in the field of remote sensing. Therefore, the certification participants underwent the activity with great enthusiasm because the functions and benefits obtained from the drone flight expertise are very important to facilitate the capture of images quickly and widely, especially in the field of marine and fisheries. The expected output of this activity will be an increase in the achievement of KPI 3, on the number of lecturers who have certificates of expertise recognized in the marine and fisheries industry.